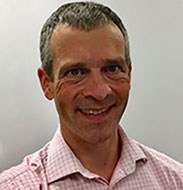 Consultant Orthopaedic Foot and Ankle Surgeon
Walking around, day-to-day, is something that most of us take for granted; we have been practicing and relying on it since our earliest childhood. However, this supposedly simple activity depends on the correct working and interaction of several highly complex physiological systems.
When working well, human body is capable of amazing feats of athleticism, endurance and agility. However, if any one of the systems start to deteriorate then activity can become uncomfortable or even severely painful.
Disorders of the lower limb may arise when the systems and structures start to run into trouble. Pain, instability, weakness and deformity may all develop and interfere with day to day activities, hobbies and sports. It is often possible to reduce or remove all symptoms through a combination of treatments. Physiotherapy, podiatry, orthotics and surgery all have a role to play and the best outcomes rely on an individually tailored approach using multiple professionals, communicating and working as a team.
When surgery is required, it is essential that the correct operation is chosen and performed by a surgeon experienced in the appropriate techniques. The structure and function of the lower limb is such that disorders in one area can present with symptoms in another and a full appreciation of this is required to plan a successful treatment.
This website is designed as an information resource for people affected by problems affecting the foot, ankle and knee. Within it you will find information regarding a variety of conditions affecting the lower limb and links to resources with additional information.